Accabonac Dark Skies
Short web video on Dark Skies, produced by an East Hampton, NY environmental group, showing a retrofit of a local school and the impacts of light pollution on the environment, including the night sky.
(Click the four-headed arrows to switch to full-screen playback.)
Dark Skies (The Light Pollution Song)
The Light Pollution Song. Written and Performed by Gary Citro, Guest Vocalist: Susan Citro, © 2013 Engineered and edited by Matthew Dimakos
Handouts from the Dark Sky Society
Lighting Ordinances
Image Gallery
Check out our image gallery, showing bad (and some good) examples of nighttime lighting.
Good fixtures
Our list of manufacturers and distributors of good lights.
Other Resources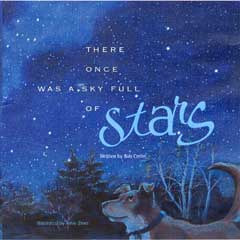 Use our lighting cost calculator to see how much you could save by switching to efficient, dark sky friendly lighting.
SELENE's Resources Page

The IDA's Information and Resource Library

Bob Crelin's book "There Once Was a Sky Full of Stars" (available from Sky Publishing) is a great way to introduce light pollution and its impacts to children and adults alike.
Recommended Practices for Responsible Outdoor Lighting, PowerPoint and PDF versions of a presentation to the 2016 Northeastern Transportation and Wildlife Conference